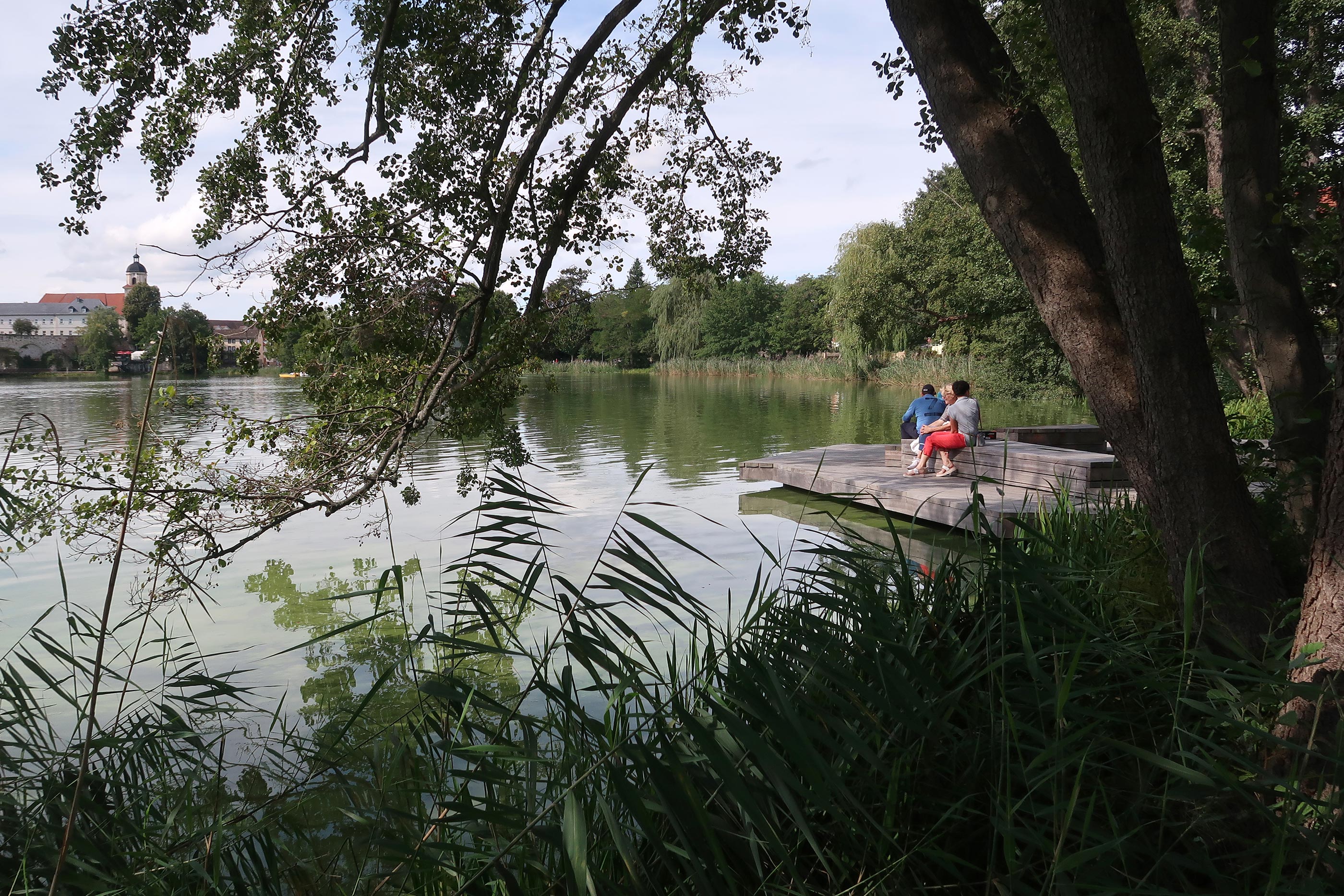 envisioning spaces
Open space is always in-between. Between north and south, yesterday and tomorrow, function and shape. Each design for urban space or landscape has to deal with the site's specific character, has to envision future space. Deriving from this paradigm a new local identity is being defined during the design process. The design is developed within a spatial, chronological and material context. The formal language of surfaces, plants, functional elements and details is derived from the design's motif.
news
2023-09-19

Development of the 4th Quadrant of Victory Square in Prague – 1st prize

We are pleased to announce that in cooperation with Benthem Crouwel Architects, OV architekti, PUDIS and AED, we have been awarded first prize in the international architectural competition: 4th Quadrant of Victory Square in Prague. The proposal offers a vision for the completion of the urban fabric set forth by Antonin Engel's original Masterplan for the district in the 1930's.

2023-09-12

RLA at the mine

This year's RLA field trip took us far west, to the Ruhr region. We thank the colleagues from Greenbox and the Planergruppe for the friendly and informative guided tour through their impressive projects.

2023-09-06

Kindergarten Traubestraße opened

On 6 September, the "Gänseblümchen" kindergarten on Traubestraße in Dresden-Striesen was reopened with a garden party. The spacious grounds offer the children a variety of play opportunities.

2023-09-04

Burgseeufer and Rathenaupark Bad Salzungen festively opened

In Bad Salzungen, the extensively renovated and redesigned parks were handed over to the public with a citizens' feast.